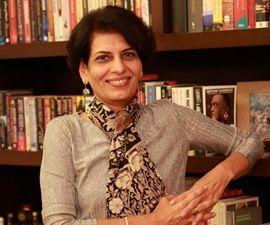 Ms. Ishi Khosla Nutritionist
Mrs. Ishi Khosla is a Health counsellor and nutrionist .She applies the holistic approach to nutrition, weight and health management while incorporating correctives to address specific problems of obesity, weight excess, nutritional imbalances and dietary irregularities. With masters in food and nutrition from Lady Irwin College,Delhi,Ishi has worked in various capacities with AIIMS, Sir Ganga Ram Hospital, Sitaram Bharatiya ,Escorts Heart Institute, ITC Hotels, Almond board of California,Nestle,Tetrapack,Pepsico and has been the brand ambassador of "Equal".
Mrs. ishi Khosla has authored the book, 'The Cholesterol Facts' and is currently working on books titled 'Diet Evolution' and 'The wheat free whole food'. Presently she is heading the Centre for Dietary Counseling (CDC) at South Delhi, which provides long term solutions to health related problems including Weight management and Counseling therapy .She have set up the first health food store in Friends colony Christened Whole foods. She is a well known face in TV channels like NDTV, CNBC, IBN and magazines, and conducts classes and work shops in schools, colleges, airlines, hotels, clubs, corporate etc.
For more information visit https://www.wholefoods.co.in