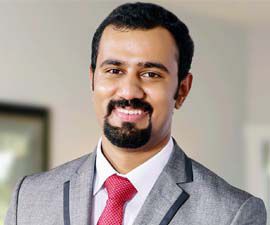 Mr. Tony P Joy B.COM, B.P.Ed, M.P.Ed Gold Medalist, MBA in Sports Management
Mr Tony is one of the leading Personal Fitness Consultant in India and also a Certified First Eider.
Due to his excellence in knowledge and training skills he has been training various leading Business Persons, Civil Servants, Fashion Designers, Doctors, Lawyers, Models, Golfers etc.
He provides various training programs for different Age Groups. He provides Rehabilitation exercises, Prenatal exercises and Weight Loss training based on the medical condition of the individual and also provides training programs, like Yoga, Pilates, Cross Fit, Cardio fitness, Weight training etc.
He is a Lecturer in Rejuvenation Fitness Group and provides Online Training sessions and Consultancy Services in and outside India. He has also shown his ability as a sports person by winning medals at various Athletic Events. He has been providing personal training facilities both in Delhi and Kerala.