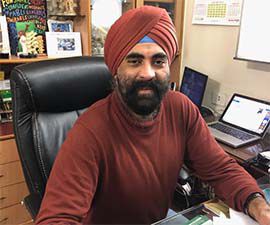 Dr. Pushpinder Singh Bajaj Sports Medicine and Arthroscopy specialist
MS [ORTH], DNB[ORTH], FIAS[UK], MSc ORTH[UK],AO Fellowship [Germany], Diploma Sports Medicine [UK], Arthroscopy and Joint Replacement Fellowship [Australia] ) who is an established expert in the management of Sports Injuries, Arthroscopic Surgery ( KEY HOLE SURGERY ) of Knee and Shoulder and hip and knee Joint Replacement Surgery and has been invited faculty for various national and international conferences
He has set up a Joint Replacement Surgery and Sports Medicine Service in New Delhi for the last 9 years.
He has provided services in this field to various sports players including some membersof the Indian Cricket Team, Delhi Ranji Players, Prominent Glofers, Tennis, Badminton Players and various athletes eg. Virender Sewag, Sreesanth, Gautam Gambhir, Mohd Azharuddin, Murali Karthik, Piyush Chawla, Aakash Chopra, Rahul Sangvi, Mithun Manhas, Amit Bhandari, Vijay Dahiya, Munaf Patel, Amit Mishra, Gagan Khoda, Mahesh Bhupathi, Amandeep Johl, Tara Iyer, Isha Lakhani and many more.
He is also on the panel of various Diplomatic Missions ans Embassies and has treated various expatirates including the High Commissioners of UK, Canada, Australia, Japan New Zealand, Spain, Ireland, Mexico and Brazil.
He has also various articles published in the leading newspapers along with the experience of conducting workshops, Conferences, Camps and providing training to Doctors in the field of hip and knee Joint Replacement and Arthroscopic Surgery.
For more information visit www.sportsarthroscopyindia.com