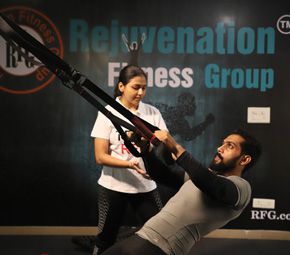 Couple Training
Life is good, when you have a partner & training can be fun when you workout together!!
Doing workouts alone can be boring some time. We all need someone to be there for us as a Partner, Mentor to keep up the motivation & bring the best out of us. We at RFG, give you an opportunity to train and get fit together. Our Senior Trainer can plan a workout which both of you can do together and get the maximum results out of your training. He will assess your current fitness level, medical history and plan your workouts accordingly. Ask anyone to join you- It can be your brother, sister, father, Mother, spouse or a friend...
Be fit & keep them fit too...