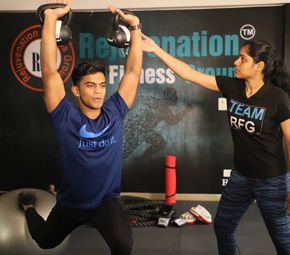 Group Classes
Train with your family, friends and people whom you like to train with!!
Why train alone when you can workout with your gang. Yes we made it possible & now you can workout with your loved ones and friends. Training can become a party for you all. Form a group of people at your place and call your trainer home, to train you all at the same time. We have specialized trainers for that. They take care of all of your fitness needs and plan your training accordingly. We have a set of exercise programs which you can do at your place without any equipment.
Have Fun, Loose fat & Be Fit..