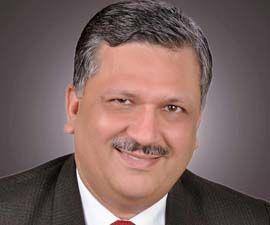 Dr. Munish Prabhakar Dy. Medical Director
Dr.Munish Prabhakar is currently the Dy. Medical Director of the Privat hospital .He has done his M.D in internal medicine and has been consultant Physician and cardiologist at pushpanjali hospital, Gurgaon, before joining Privat hospital. As Dy medical director of the Privat hospital he has endeavored to ensure a very ethical and hygienic working environment in the institute.
An active member and office bearer of Indian medical association, Academy of medical specialists ,Association of physicians of India, Cardiology Society of India and Gurgaon Diabetic Forum, has been actively involved in organizing seminars, professional lecturers and holding conferences on issue of public health, preventive health check ups and diabetics camps regularly .Has traveled widely across the globe for patient care management, as executive medical director of Asia Medical Assistance, a company that carries patient all over the world on air ambulances and Scheduled flights.
Email : munishmona@gmail.com